CC Team is proud to announce
RED ARMY (SOVIET) CAMPAIGN 1936-45 v.1.0 for Open Gen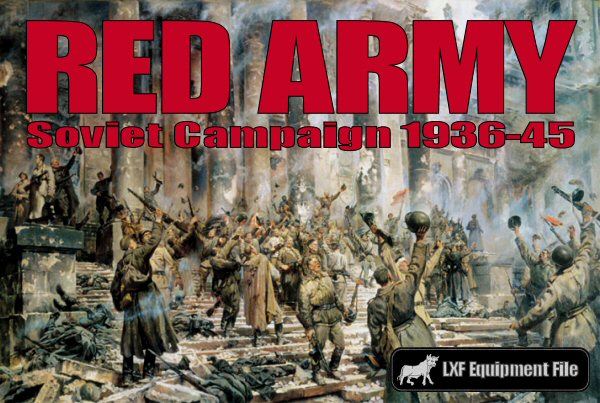 About the concept:
Monster Tank Challenges (MTCs) were originally developped on older forums/message boards for PG2. The idea was to play together a specific campaign and grow a (core) tank with as many kills as possible. On the JP's forums this was also played from time to time. Golothin recently revived the idea and some popular interest arose. Some screenshots and discussion (the latter partially in German, partially in English) can be found in
this thread.
As for the revive, the following categories are "official" for the "hero" units:
- tank with the most kills
- tank with the most XP
- fighter with the most aircraft kills
Generic rules:
In order to qualify for the statistics, a screenshot for each "hero" unit is required, like this:
As you can see, the Flak/Fort/Transport/Level Bomber/Naval classes are all missing - due to engine limitations.
To keep everything simple, each participant should open a separte thread for his/her reports, with a fitting topic title.
Approximate timeframe at the moment is 4 months, but no one will complain if it takes 1-2 weeks longer.
In order for everyone to have the same starting conditions, the same leader will be added to one starting tank by the CC Team. The type of leader will be specified for each MTC.
MTC I rules:



- tank leader: Overwhelming Attack (it is added in the download pack)
- Prestige Settings: 75-150% (player), 100% (AI)
- all BVs

Campaign download:
EFILE_MTC01.zip
Trophy:
The purpose and reward for participation: lots of fun
(the winner gets to choose the next campaign,
leader and rules)
---
original posts were written by mythos, the download link was updated by lvjtn